Martin Modern Residences

Click for Virtual Tour!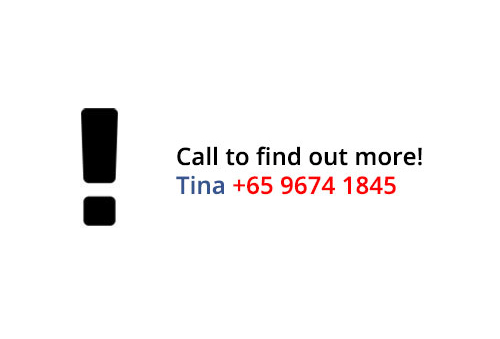 Information
Tenure: 99-years Leasehold
TOP Date: 2020
Location: 8 Martin Place, Singapore 237990
Property Type: Condo
Key Points
Average Price: $2723 psf
Location: Martin Place
Developer: Martin Modern Pte Ltd (subsidiary of GuocoLand Limited)
Land area: 15,936.1sqm (171,535 sq ft)
Max GFA: 44,622 sq m (480,307 sq ft)
Tenure: Leasehold 99 yrs
Land Use / Plot Ratio: Residential / PR 2.8
Estimated no. of units: Max 450 units
• Prestigious address in District 9
• Short walk to GREAT WORLD MRT (Thomson-East Coast Line) & FORT CANNING MRT (Downtown Line)
• Within the vicinity of including River Valley Primary School, Singapore Management University, School of The Arts Singapore, and other international schools.
• Short walk to Robertson Quay, River Valley, Boat Quay where fine dining, entertainment prevails
• Short drive to CBD, Orchard Road, Marina Bay
• Two towers (South Tower| North Tower – up to 30 Storeys) of high-end luxury residential development with communal facilities & concierge service
• Luxurious landscape concept – 80% of land used for lush greenery/ landscaping/ facilities and facilities & Secret Gardens at the Roof Tops
LUXE BOTANICAL GARDEN HOME IN DISTRICT 9
A rare new project in this matured prime district, Martin Modern is thoughtful modern design, featuring unrivalled accessibility, coddled in lush and spacious botanical park land. It represents the best of cosmopolitan living with all the privileged choices at its doorstep.
COSMOPOLITAN DISTRICT 9
The insightful and well-travelled among us know the value of having choices and having quick access to them. Time is precious, that is why very few locations in Singapore are
as sought after as District 9. This district is bounded by Orchard Road, River Valley, and Robertson Quay. The Orchard Road area is the established shopping and lifestyle heart of Singapore, while the Robertson Quay area is packed with dining, theatre and gallery options. District 9 is also minutes away from the Central Business District (CBD), financial district and the glittering pleasures of Marina
Bay. Situated in District 9, Martin Modern residents will be presented with a lifestyle that will please both the discerning sophisticate and the smart investor.
LIVING AND BREATHING REAL LUXURY
Real luxury is having the indulgence of natural space in land-scarce Singapore. Martin Modern has generously utilized 80% of its land area to be developed and artfully designed into a unique botanical garden and arboretum of native flora. More than 200 species of plants and 50 species of trees will form a lovely, enchanting, natural
park that will embrace the two-towered development. Residents and their loved ones
will be able to spend healthy quality time together strolling, jogging and doing yoga –
without crowds – within their haven in the prime district. And when Martin Modern owners look out their windows each day, they will be greeted by a naturally lush and verdant vista that few developments can afford.
CATCH THE REVITALISATION EARLY
Two factors make Martin Modern a not-to-be- missed opportunity: the up-coming revitalisation of the area, and the rare opportunity of a large plot in an established enclave.
NEW GROWTH, NEW POTENTIAL
Martin Modern is located within and surrounded by new areas of growth. Two new MRT lines will boost the connectivity of the area to the rest of
Singapore. The Kim Seng and Outram precincts are set to be revitalised, while Robertson
Quay continues to evolve into a popular and successful lifestyle enclave. Close by, the
historic Civic District has been revitalised by the opening of the National Gallery, the fastevolving Marina Bay and the new financial district. In addition, more transformation can be expected from the Kim Seng precinct all the way to Outram.
RARE FIND, GREAT OPPORTUNITY
Martin Modern sits amidst many established developments in this prime area – an area
that is already nearly well-filled with luxury apartment projects (for good reason). As
new plots for development are scarce here, and with all the new development and
revitalisation in the horizon, the potential within this prime precinct is set to take flight again. Be among the first to spot the smart positioning and design of this development, and make sure you are in time to catch these limited and rare units.
BOOST TO CONNECTIVITY
It is a known fact that new accessibility invariably increases the value of properties.
The upcoming Great World MRT station and the Fort Canning station will connect Martin
Modern to most parts of Singapore. Together, these two lines will transform accessibility and are likely to enhance the value of properties within the already well-connected Robertson Quay precinct.
KIM SENG AND OUTRAM
The Kim Seng and Outram precincts are new developments within the River Valley
belt, bringing hotels, shopping, offices and residences that will enhance the buzz and the value of the areas surrounding them.
SINGAPORE RIVER LIFESTYLE CORRIDOR
At varying, yet accessible, distances to Martin Modern, the Singapore River attractions of Boat Quay, Clarke Quay, and Robertson Quay form an important waterside entertainment and tourist corridor. Of the three quays, Robertson Quay is the largest one, with the most attractive residential character. With its cosmopolitan mix of lively cafes, restaurants, bars, galleries, and theatres, it also happens to be closest to Martin Modern.
EVERYHING IMPORTANT WITHIN REACH
Every seasoned home buyer and investor knows that acquiring value is about location, location, location. Martin Modern has an unparalleled location, being close
to the most important and exciting districts in Singapore, such as Orchard Road, the Civic District, the Central Business District (CBD) and Marina Bay. Such proximity
brings with it convenience, time-saving, and an assurance that your property will keep its value well.
ORCHARD ROAD TO SHOP AND SUP
Known the world over as one of the great, world-class shopping streets to visit, Orchard Road is synonymous with the best shopping, dining, and leisure Singapore has to offer. It is home to the biggest fashion brand names, departmental stores, and most well-appointed and popular malls in the country.
MARINA BAY FOR THE SOPHISTICATE
A few MRT stops and a boat ride away from Martin Modern, Marina Bay is the new,
premium leisure extension of Singapore's financial and business district. The mixed-use
area is filled with round-the-clock activities and branded boutiques. It is also the destination for international events like the Singapore F1 Grand Prix and the National Day Parade.
THE CBD FOR WORK AND WEALTH
Part of Singapore's Downtown Core, the CBD is Singapore's business and financial hub.
It starts from Raffles Place along Shenton Way and Marina Bay, with the newest being
GuocoLand's Tanjong Pagar Centre. Also Singapore's tallest building, Tanjong Pagar
Centre has initiated a transformation of the district into a business and lifestyle hub in the CBD.
HUBS FOR HISTORY AND THE ARTS
The Civic District is home to Singapore's most important historic buildings. The Parliament House and Supreme Court are at the apex, with the old Supreme Court and the City Hall building now housing the National Gallery Singapore. Other buildings of historical significance in this area include the Asian Civilisations Museum, Victoria Theatre and Concert Hall, and The Arts House. Nearby, the Bras Basah/Bugis district is establishing itself as the centre for arts, design, and heritage.
THE LUXURY OF CONNECTIVITY
Martin Modern is well-connected to its surroundings and the rest of Singapore, by MRT, roads, walking paths, cycling paths, and river taxi services. The Martin Modern resident will have the luxury of choice for the most convenient modes of transport to get to any part of Singapore.
THE PRIVILEGE OF CONVENIENCE AND ACCESSIBILITY
Staying this close to MRT stations is a distinct privilege for those with foresight. The upcoming Thomson-East Coast and Downtown MRT lines will make this part of District 9 even more connected to the nearby attractions and to the rest of Singapore. From the Great World MRT station, Martin Modern is just one stop away from Orchard and three stops away from the CBD. The Fort Canning station will connect Martin Modern to Marina Bay and the Singapore Botanic Gardens and the many prestigious schools in Bukit Timah. Martin Modern will add immeasurable convenience and ease to the daily
lives of its residents.
MOVING ABOUT FOR PLEASURE OR FOR HEALTH
Being eminently accessible, Martin Modern allows its residents a plethora of options when it comes to moving about for leisure, pleasure or health. One can walk, jog,
cycle, drive, or cruise on the river – to a whole array of experiences and pleasures.
RIVER TAXI AND RIVER CRUISE
Hop on the river taxi for a more scenic route to the CBD. For just $5, one can get from Kim Seng jetty to Clifford Pier, winding past Havelock, Fort Canning, and Raffes Place. On weekends, a leisurely river cruise down the Singapore River will be just the
thing to do!
DRIVE
By car, Martin Modern is but 10 minutes away from Orchard, the CBD, Marina Bay, the Singapore Botanic Gardens, and a few reputable schools. Within minutes, one can be at the major expressways – Central Expressway, the Ayer Rajah Expressway, Marina Coastal Expressway and the East Coast Parkway – with quick access to the rest of Singapore.
WALK AND JOG
On foot, one can easily walk to the Somerset/Killiney Road area, to the Singapore River with its great restaurants and arts facilities, and to Great World City. River Valley Primary School is within walking distance. For a scenic jog, the Singapore River
Promenade beckons.
CYCLE
From Martin Modern, residents can cycle through Robertson Quay, Clarke Quay, Boat Quay, Raffes Place, the Civic District, Gardens by the Bay, Marina Barrage, all the way to the East Coast Park!
CHILL AT THIS QUAY SID E NEIGHBOURHOOD
Robertson Quay presents the ideal District 9 residential enclave within the city. Martin Modern residents can wine, dine, catch plays or art shows all year round in this
neighbourhood. And while the Quay is just mere minutes from the CBD, it still emanates a leafy, tranquil and chilled vibe for the work weary visitor.
HIP, HAPPENING AND LAID BACK
Being hip and happening – and yet laid back and cool – is a balance that Robertson Quay has successfully achieved. It is filled to the brim with things to do, from checking out that new wine bistro or edgy concept restaurant, to taking a leisurely stroll along the riverside with a special someone, to watching the latest plays and relaxing over drinks at one of the many cafes in the vicinity. This enclave has something for every well-heeled connoisseur or culture consumer.
NEW NEARBY DEVELOPMENTS BRING VALUE
While it is true that land-scarce Singapore is always developing, it is the quality and the prestigious vibe of nearby developments that bring value to an acquisition. In this regard, Martin Modern stands amidst great company.
ESTABLISHED GALLERIES AND THEATRES
The district around Martin Modern also offers aesthetic experiences to feed the soul. The three standout institutions here are Singapore Tyler Print Institute (STPI), Singapore Repertory Theatre (SRT) and TheatreWorks.
SHOPPING FOR LIFESTYLE NEEDS – INSTYLE
Besides the shops and supermarkets in Great World City and Liang Court, the area is peppered with boutique businesses that look after the lifestyle needs of those with discerning tastes.
STEP ACROSS INTO A WORLD OF CUISINES
Robertson Quay serves up world-class cuisines of diverse cultures to satisfy the denizen of this cosmopolitan neighborhood. From European and Mexican to Chinese
and Japanese, there is something for every palate, and the challenge in arranging a dinner will be in having too many choices.
CREATING PLACES THAT TRANSCEND TIME
GuocoLand thoughtfully creates – in concert with its hand-picked, best-of-breed, unique talents – contemporary homes that serve as the setting for a privileged modern
life. These abodes are places that are welcoming, liveable, comfortable, and timeless. These very qualities have become the distinguishing hallmarks of the GuocoLand brand.
The company's recent successful launches, including Goodwood Residence, Leedon Residence, and Wallich Residence at Tanjong Pagar Centre, expound a sensible, sensitive, and elevated way of life – one of refinement, sophistication, and understated modern luxury.
[WPCR_SHOW POSTID="123″ NUM="5″ PAGINATE="1″ PERPAGE="5″ SHOWFORM="1″  ]
Nearby Amenities
BY FOOT
2 mins to River Valley
Primary School
10 mins to Great Way MRT
15 mins to Fort Canning MRT
15 mins to Somerset MRT
BY CYCLE
4 mins to Alexandra Park Connector
6 mins to CBD
20 mins to Gardens By The Bay
BY TRAIN
Thomson East-Coast Line
4 mins to Outram Park
8 mins to Shenton Way
14 mins to Gardens by the
BayDowntown Line
6 mins to Downtown
12 mins to Bugis
BY CAR
3 mins to CTE
7 mins to MCE
5 mins drive to CBD
6 mins to Nicoll Highway
BY RIVER TAXI
7 mins to Clemenceau
15 mins to Clarke Quay
25 mins to Boat Quay
35 mins to Esplanade
Facilities
1 Pedestrian Entrance
2 Arrival Court
3 Reception Lounge
4 Lower Rain Garden
5 Pets' Corner
6 Pneumatic Refuse Room
7 Substation
8 Guard House
9 BBQ Pavilion 01
10 Party Lawn
11 Water Feature
12 Dining Lounge
13 BBQ Pavilion 02
14 Upper Rain Garden
15 Fitness Court 02
16 Tennis Court
17 Bamboo Grove
18 Club Lounge
19 Pool Deck
20 50m Lap Pool
21 Jacuzzi
22 Changing Room
23 Gym
24 Dipping Pool
25 Bio Pond
26 Garden Spring
27 Garden Court
28 Aquatic Garden
29 Forest Pavilion
30 Fitness Court 01
31 Forest Play
32 Forest Trail
33 Maze
ROOF GARDEN
34 Reading Pavilion 01
35 Dining Pavilion 01
36 Dining Pavilion 02
37 Reading Pavilion 02
38 Secret Garden 01
39 Secret Garden 02
Rooms & Prices
2 Bedrooms, 764 Sqft Starting From $2,080,220
4 bedrooms, 1798 Sqft Starting From $5,186,000