Click for Virtual Tour!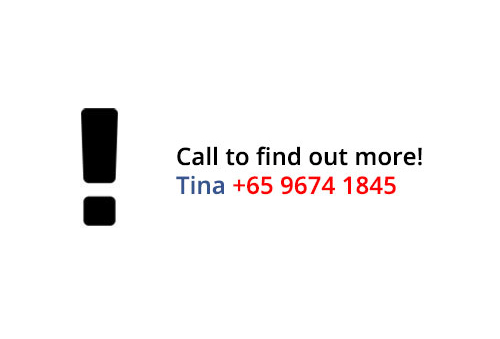 Information
Tenure: 99 Years Leasehold
TOP Date: 2023
Location: 15 Lorong Kismis, Singapore 598008
Property Type: Apartment
Key Points
Developed by Roxy-Pacific Holdings and TE2 Development and currently under construction, View at Kismis is located in District 21 and has a total of 186 units.
This Condominium/Apartment is accessible through the nearest train stations such as Beauty World MRT (DT5), and King Albert Park MRT (DT6). The nearest primary schools are Bukit Timah Primary School, Pei Hwa Presbyterian Primary School, and Keming Primary School.
This property is close to amenities like Giant(beauty World Centre), NTUC FAIRPRICE (BUKIT TIMAH PLAZA), and Cold Storage Clementi Arcade . The closest shopping malls are BEAUTY WORLD PLAZA, BUKIT TIMAH SHOPPING CENTRE, and BUKIT TIMAH PLAZA.
Nearby Amenities
MRT
Bus Stop
Hse No. 45, Toh Tuck Terr, Bus Stop No. B42309

Opp Hse No. 19, Toh Tuck Terr, Bus Stop No. B42301
Aft Toh Tuck Terrace, Toh Tuck Road, Bus Stop No. B42229
Schools
Bukit Timah Primary
Pei Hwa Presbyterian Primary
Keming Primary
Yusof Ishak Secondary
Methodist Girls' School (secondary)
Facilities
• Drop off Lobby • Aqua Trail
• Arrival Court • Aqua Gym
• Social Lounge • Yoga Lawn
• Infinity Pool Deck • Putting Green
• 25m Lap Pool • Meditation Lawn
• Waterfall Valley • Glam ping Lawn
• Canopy Gym • Outdoor Cabana
• The Clubhouse • Maze Garden
• Accessible Toilet • Picnic Lawn
• Spa Cove • Chess Garden
• Jet Pool • Shower Point
• Sanctuary Stream • Wellness Garden
• Family Pool • Communal Deck
• Water Terrace Deck • Bicycle Lots
• Family Deck • Communal Planter
• Water Terrace Pavilion • Sentry Post
• Vista Pavilion • Water Feature
• Chill Out Deck • Aqua Bed
Rooms & Prices
| | | | | | |
| --- | --- | --- | --- | --- | --- |
| Unit Type | Type of Unit | Type | Size (sqm) | Size (sqft) | Total No of Units |
| 2BR | 2BR + 1Bath | A1 – G | 48.00 | 517 | 6 |
| 2BR Premium | 2BR Ensuite | B1 – G | 55.00 | 592 | 5 |
| 2BR Premium | 2BR Ensuite | B1 | 55.00 | 592 | 20 |
| 2BR Premium | 2BR Ensuite | B2 | 56.00 | 603 | 24 |
| 2BR + G | 2BR + 2Bath + G | C1a – G | 62.00 | 667 | 1 |
| 2BR + G | 2BR + 2Bath + G | C1 | 64.00 | 689 | 4 |
| 2BR + G | 2BR + 2Bath + G | C2 – G | 64.00 | 689 | 1 |
| 2BR + G | 2BR + 2Bath + G | C2 | 64.00 | 689 | 4 |
| 2BR + G | 2BR + 2Bath + G | C3 – G | 65.00 | 700 | 3 |
| 2BR + G | 2BR + 2Bath + G | C3 | 65.00 | 700 | 12 |
| 2BR + G | 2BR + 2Bath + G | C4a – G | 64.00 | 689 | 2 |
| 2BR + G | 2BR + 2Bath + G | C4 | 65.00 | 700 | 8 |
| 2BR + G | 2BR + 2Bath + G | C5a – G | 64.00 | 689 | 1 |
| 2BR + G | 2BR + 2Bath + G | C5 | 65.00 | 700 | 4 |
| 2BR + G | 2BR + 2Bath + G | C6 – G | 65.00 | 700 | 2 |
| 2BR + G | 2BR + 2Bath + G | C6 | 65.00 | 700 | 8 |
| 2BR + G | 2BR + 2Bath + G | C7 – G | 65.00 | 700 | 2 |
| 2BR + G | 2BR + 2Bath + G | C7 | 65.00 | 700 | 8 |
| 2BR + G | 2BR + 2Bath + G | C8a – G | 64.00 | 689 | 2 |
| 2BR + G | 2BR + 2Bath + G | C8 | 66.00 | 710 | 8 |
| 2BR + G | 2BR + 2Bath + G | C9 – G | 66.00 | 710 | 1 |
| 2BR + G | 2BR + 2Bath + G | C9 | 66.00 | 710 | 4 |
| 3BR + 2Bath | 3BR (DKp) | D1 – G | 75.00 | 807 | 1 |
| 3BR + 2Bath | 3BR (DKp) | D1 | 75.00 | 807 | 4 |
| 3BR + 2Bath + G | 3BR+ G (DKp) | E1 – G | 82.00 | 883 | 2 |
| 3BR + 2Bath + G | 3BR+ G (DKp) | E1 | 82.00 | 883 | 8 |
| 3BR + 2Bath + G | 3BR+ G (DKp) | E2 – G | 83.00 | 893 | 1 |
| 3BR + 2Bath + G | 3BR+ G (DKp) | E2 | 83.00 | 893 | 20 |
| 4BR | 4BR + 2Bath (Typical) | F1 – G | 94.00 | 1,012 | 1 |
| 5BR | 5BR + 3Bath (DKp) | G1 – G | 118.00 | 1,270 | 1 |
| 5BR | 5BR + 3Bath (DKp) | G1 | 118.00 | 1,270 | 9 |
| 5BR | 5BR + 3Bath (DKp) | G2 – G | 120.00 | 1,292 | 1 |
| 5BR | 5BR + 3Bath (DKp) | G2 | 119.00 | 1,281 | 4 |
| 5BR | 5BR + 3Bath (DKp) | G3 | 119.00 | 1,281 | 4 |
| Shop | #01-39 | Shop 1 | 17.00 | 183 | 1 |
| Shop | #01-40 | Shop 2 | 18.00 | 194 | 1 |