Dunearn 386
Condo | Freehold | 2022
386 Dunearn Road, Singapore 289599
Click for Virtual Tour!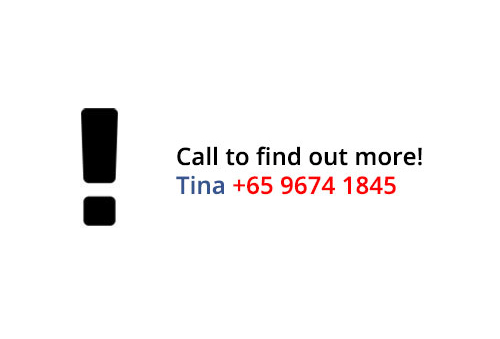 Key Details
Freehold @ District 11
Modern Contemporary Living
Resort Style Facilities
35 Exclusive Units
Escaping the busy city while still staying within reach.
Shopping malls and food centers within its vicinity
Top schools like Hwa Chong institution, Nanyang Primary School and raffles girls primary school within the area.
Rooms & Prices
| | | | |
| --- | --- | --- | --- |
| Unit Type | No of Bedroom | Size(m / sqft) | Total No of units |
| B1-G | 2 Bedroom Compact | 52 / 560 | 1 |
| B2-G | 2 Bedroom | 59 / 635 | 1 |
| B3 | 2 Bedroom | 60 / 646 | 4 |
| B4 | 2 Bedroom | 60 / 646 | 4 |
| B5-G/B5 | 2 Bedroom | 62 / 667 | 5 |
Nearby Amenities
Trains (MRT / LRT)
Botanic Gardens (CC19 DT9) 0.45 km
Tan Kah Kee MRT (DT8) 0.53 km
Farrer Road MRT (CC20) 0.92 km
Stevens MRT (DT10 TE11) 1.65 km
Sixth Avenue MRT (DT7) 1.77 km
Bus Stops
Bef Crown Ctr (Bus: 852, 961, 961C, 66, 66B, 67, 74, 170, 170A, 171, 174, 154, 156, 157, 151) 0.16 km
Opp Coronation Plaza (Bus: 151, 174, 170, 171, 154, 156, 157, 852, 961, 961C, 66, 66B, 67, 74) 0.17 km
Coronation Plaza (Bus: 74, 66, 66B, 67, 154, 156, 157, 174, 151, 170, 170A, 171, 961, 961C, 852) 0.18 km
S'pore Bible College (Bus: 157, 165, 93, 852, 855, 74) 0.22 km
Groceries & Supermarts
NTUC FAIRPRICE (CORONATION PLAZA) 0.20 km
Cold Storage Cluny Court 0.35 km
Cold Storage Specialty Greenwood 0.95 km
Cold Storage Guthrie House 1.93 km
Schools (Primary, Secondary, Integrated, International, Kingergarten)
St. Margaret's Secondary School 0.54 km
Nanyang Primary School 0.61 km
Hwa Chong Institution 0.81 km
Raffles Girls' Primary School 0.81 km
National Junior College 1.07 km
Rain Trees International Kindergarten 1.09 km
Hwa Chong International School 1.19 km
Nanyang Girls' High School 1.24 km
Eton House International School (Vanda) 1.67 km
Singapore Chinese Girls' School 1.84 km
Lifestyle
Hollandse Club 0.79 km
Japanese Association of Singapore 0.82 km
Raffles Town Club 1.50 km
SIME GOLF COURSE 1.80 km
Singapore Island Country Club (Bukit Location) 1.92 km
Facilities
First Floor Facilities
Side Gate
Bicycle Lots
Tranquil Pond
Playground
Roof Facilities
Swimming Pool
Bubble Jets
Water Hammock
Aqua Gym
Pool Lounge
Shower Point
Accessible toilet
BBQ Pavilion