Kallang Riverside
Condo | Freehold |
51 Kampong Bugis
Key Details
Kallang Riverside is one of the first developments in this part of District 12, an area that is set for major developments over the coming few years, transforming it into a location to rival Marina Bay. Kallang Riverside itself is a mixed development, with the commercial units offering residents the convenience that is lacking in its immediate vicinity. Of the 212 residential units – all based in the same 30 storey tower as the commercial ones – the 1 and 2 bedders are among the largest available anywhere in Singapore. Added to the fact that Kallang Riverside is a freehold property, it has a lot going for it.
Singapore-Johore Express Pte Ltd is a Singapore based bus/train company that has begun diversifying into property with its first development being built on the grounds of the Singapore Johore Factories Building.
Kallang Riverside – Unique Selling Points
Though there is nothing there at the moment, this area of land, surrounded as it is by water and opposite Kallang Riverside Park is expected to undergo massive development over the next decade. Kallang Riverside will therefore benefit massively from this in terms of amenities, infrastructure and future value. Kallang Riverside has some of the largest 1 and 2 bed units available on the island. Finally, another thing to keep in mind is that Kallang Riverside is a freehold property.
Kallang Riverside – Accessibility
Kallang Riverside is best suited for car drivers, and that area of land has been cited in the URA's Masterplan as an area for car use. To that end a number of arterial roads lead easily on to the CTE, PIE and ECP. The two nearest stations to Kallang Riverside are Lavender and Kallang, both on the East West Line and both at least a 10 minute, uncovered walk from the development. From Kallang (slightly closer) it is then only 3 and 4 stops to City Hall and Raffles Place respectively.
Kallang Riverside – Amenities & Attractions
Dining near Kallang Riverside:
• Kilo Kallang
• Nature Café
• Lighthouse Bistro
• The Refinery
Shopping near Kallang Riverside:
• Aperia Mall
• Golden Mile Complex
Schools and Education near Kallang Riverside:
• Stamford Primary School
• Hong Wen School
• School of the Art
• Dunman High School
Kallang Riverside – Project information
Kallang Riverside is a mixed development on the site of the former Singapore – Johore Express factory. Because of that it is currently on its own in a field surrounded by the water, though there are plans ahead to develop this area into what could well be another Marina Bay. Kallang Riverside itself is one tower, 30 storeys high with 212 residential units and 7 commercial ones. The residential ones are made up of 1, 2 and 3 bed units, plus one 3 bed penthouse and two 4 bed penthouses. The 1 and 2 bedders are among the largest anywhere in Singapore.
• Project Name: Kallang Riverside
• Address: 51 Kampong Bugis
• Type: Mixed development
• Tenure: Freehold
• District: 12
• Configuration: 1 Tower (30 storeys) of 212 residential and 7 commercial units
Video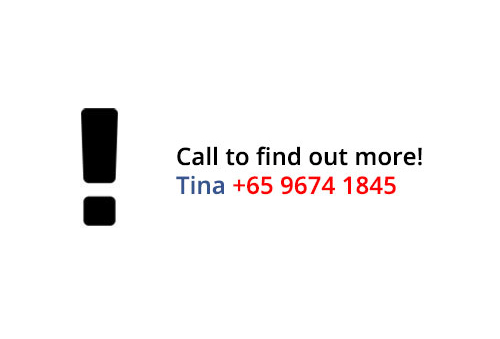 Nearby Amenities
Dining near Kallang Riverside:
• Kilo Kallang
• Nature Café
• Lighthouse Bistro
• The Refinery
Shopping near Kallang Riverside:
• Aperia Mall
• Golden Mile Complex
Schools and Education near Kallang Riverside:
• Stamford Primary School
• Hong Wen School
• School of the Art
• Dunman High School
Facilities