Parc Clematis
Apartment | 99 Years Leasehold | 2023
6 Jalan Lempeng, Singapore 128795
Click for Virtual Tour!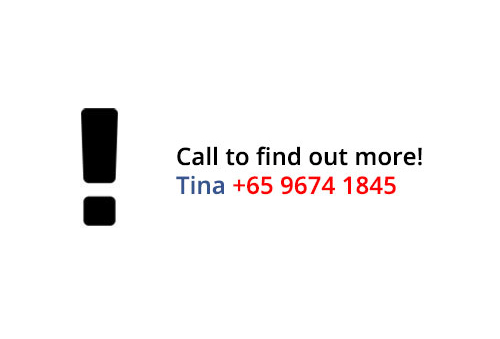 Key Details
Parc Clematis is fully furnished with all the facilities and amenities that are available at your disposal. Equipped with a guard house, 50m swimming pool, indoor gym, function room, sun deck, tennis court, BBQ pit, clubhouse and children's playground, this condo will be able to fulfill your every need and request that you might never have to step out of the property again.
Parc Clematis is located within a stone's throw away from many shopping malls. Within a 6-minute drive you will arrive at The Clementi Mall, an easily accessible mall with a total of 150 stores, popular among locals. An 8-minute drive will take you to 321 Clementi Shopping Mall that has a cinema, many eateries and an array of stores. If you don't like crowds and prefer a quiet yet entertaining mall, West Coast Plaza is your go-to, where a peaceful shopping awaits you. This 3-storey cozy mall includes a Cold Storage, cafes, Coffee Bean and Tea Leaf, Starbucks, an arcade and a Nike factory outlet that you can get your purchases at a lower price.
If you are making plans for your child's future education, you will not be disappointed by the number of prominent institutions nearby including Nan Hua Primary, NUS high, Nan Hua High, National University of Singapore, Hwa Chong Institution, National Junior College, Hwa Chong International and Nanyang Girl's High. Clearly, finding a suitable school for your young ones is not difficult as this area is not scarce of reputable schools.
There are all sorts of entertainment here. If you are a calm and placid person, there are many parks you can stroll through under the bold, rich orange and red streaks of the Sun, including West Coast Park, Firefly Park, Sunset Way Park, just to name a few.
Video
Rooms & Prices
| | | | |
| --- | --- | --- | --- |
| Unit Types | Estimated Area (Sqm) | Estimated Area (Sqft) | No. of units |
| 1 Bedroom | 42 to 66 | 452 to 710 | 204 |
| 2 Bedroom | 64 to 67 | 689 to 893 | 355 |
| 2 Bedroom Dual Key | 65 to 80 | 670 to 861 | 46 |
| 2 Bedroom Study | 69 | 742.7 | 44 |
| 3 Bedroom | 82 to 100 | 861 to 1,076 | 267 |
| 3 Bedroom Dual Key | 90 to 113 | 969 to 1,216 | 46 |
| 3 Bedroom Premium | 97 to 137 | 1,044 to 1,259 | 180 |
| 4 Bedroom | 115 to 137 | 1,238 to 1,475 | 46 |
| 4 Bedroom Premium | 120 to 163 | 1,292 to 1,744 | 157 |
| 5 Bedroom | 152 to 179 | 1,636 to 1,970 | 28 |
| 5 Bedroom Premium | 159 to 184 | 1,712 to 1,981 | 69 |
| PentHouse | 185 to 248 | 1,991 to 2,670 | 8 |
| Corner Terrace | 322 | 3,466 | 4 |
| Terrace | 247 | 2,659.00 | 8 |
| Bungalow | 356 | 3,832 | 6 |
Nearby Amenities
MRT
Bus
Opp Hong Leong Shop Ctr 210m
Schools
Nan Hua Primary 360m
Qifa Primary 460m
Clementi Primary 480m
Clementi Town Secondary 340m
Tanglin Secondary 740m
Nan Hua High 1.41 km
Nus High School Of Mathematics And Science 1.6 km
Retail
CLEMENTI AVENUE 2 SHOPPING CENTRE 1.35 km
NTUC FAIRPRICE (WEST COAST) 520m

Giant(clementi Avenue 5) 1.11 km
Facilities