Sky Everton
Apartment | Freehold | 3 SEPTEMBER 2023
50 EVERTON ROAD Singapore 089396
Click for Virtual Tour!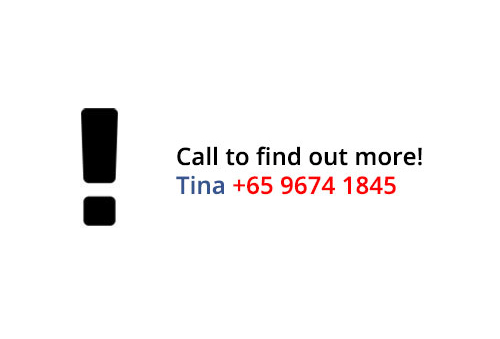 Key Details
Sky Everton is situated at the coveted address of Everton Road, with 262 units housed within one apartment block. Being just a 5 minute walk away from Outram Park Station and the upcoming Cantonment station, and located near the Ayer Rajah Expressway, Sky Everton offers unparalleled convenience for both public transport users and car drivers. It is a stone's throw away from the nearby Central Business District, and the SGH Campus. The bustling Chinatown heritage district and renowned hawker centres are also just a stroll away, offering a haven for food lovers. The Orchard Road shopping district, Clarke Quay, Marina Bay and Sentosa are also just a few minutes' drive away. It is close to schools like Cantonment Primary School, CHIJ St Theresa's Convent and Outram Secondary School. With Spottiswoode Park and Neil Road heritage shophouses right at its doorstep, Sky Everton offers a peaceful and tranquil environment without sacrificing proximity to the central area of Singapore.
Furthermore, the impressive and thoughtful design of Sky Everton is another one of its draws. Its versatile and functional layouts enable optimal use of space. Every unit boasts high ceilings and furniture loft decks. Most units even have direct access into the home via the balcony, giving an impressive sense of arrival. Sky Everton's units all have high quality fittings and furnishings, assuring only the best for its occupants. It is definitely a rare project not to be missed, given its freehold status.
Rooms & Prices
Types
Bedrooms
Sq. ft
Sq m
Total
A1
1
463
43
30
A2
1
592
55
4
A3
1+Study
506
47
14
A4
1+Study
635
59
2
B1
2
646
60
38
B2
2
807
75
2
B3
2
624
58
30
B4
2
764
71
4
B5
2+Study
657
61
22
B6
2+Study
678
63
14
B7
2+Study
840
78
2
C1
3
915
85
38
C2
3
1066
99
2
C3
3+Study
With Private LIft
958
89
30
C4
3+Study
With Private LIft
1108
103
4
D1
4
With Private LIft
1345
125
22
PH1
5
1808
168
2
PH1
6
With Private LIft
2228
207
2
Nearby Amenities
MRT
Bus Stop
Blk 3 170m

Buses: 196

 

197

 

61

 

166

 

167

 

120

Opp New Bridge Rd Ter 210m
Schools
Radin Mas Primary 1.56 km

Chij St. Theresa's Convent 1.75 km
Retail
TANJONG PAGAR CENTRE 780m

PEOPLE'S PARK COMPLEX 1.03 km

 NTUC FAIRPRICE (TANJONG PAGAR) 540m
Facilities
1st STOREY (THE GARDEN OASIS)
1. Arrival Plaza
2. Arrival Lounge
3. Atrium
4. Tree Courtyard
5. Arrival water Court
6. Pool Deck
7. Banquet Lawn
8. 50m Lap Pool (50m x 7m wide)
9. Water Loungers
10. Family Pavilion
11. Poolside Dining
12. Alfresco Garden Lounge
13. Day Bed Lawn
14. Tower Lobby
15. Playground
16. Lift Lobby
17. Firefly Garden Cabana
18. Firefly Garden
19. Maze Garden
20. Recreational Tennis Court
21. Substation
22. Standby Genset
23. Bicycle Parking Lots
24. Guard House
25. MDF Room
26. MCST Room
5th STOREY (THE PIAZZA)
1. Piazza Deck
2. Nature Walk
3. Nature Lounge
4. Gourmet Kitchen
5. Aqua Gym
6. Hydro Foot Massage
7. Hydro Back Massage
8. Hydro Massage Bed
9. Hot SPA
10. Medium SPA
11. Cold SPA
12. Foot SPA
13. Pool Side Lounge Bed
14. Tropical Pool Deck
15. Bubbling Jet
16. Tropical Family Pool
17. Nature Terrace
18. Tropical Courtyard
19. Tropical Stream Trail
20. Party Deck
21. Horizon Infinity Pool
14th STOREY (SKY FOREST)
1. Fitness Park
2. Wanderland Play Area
3. Sky Forest Lounge
4. Yoga Deck
5. Hammock Alcove
6. Gym
7. Herb Garden
8. Green Bar
24th STOREY (THE SKY CLUB)
1. Sky Bar
2. Sky Lounge
3. Starlight Dining
4. Reading Lawn
5. Skyline Co-Working Space
6. Social Pod
7. Sky Cabana
8. Swing Cabana
9. Sky Teppanyaki Grill
10. Observation Deck
11. Sky Event Room
12. Alfresco Dining